Product
Holandez- plastic crates for fruit
Holandez (plastic crates for fruit) are used for storing, packing, and picking of agricultural products, that is fruit (raspberry, blackberry, blueberry, strawberry, etc)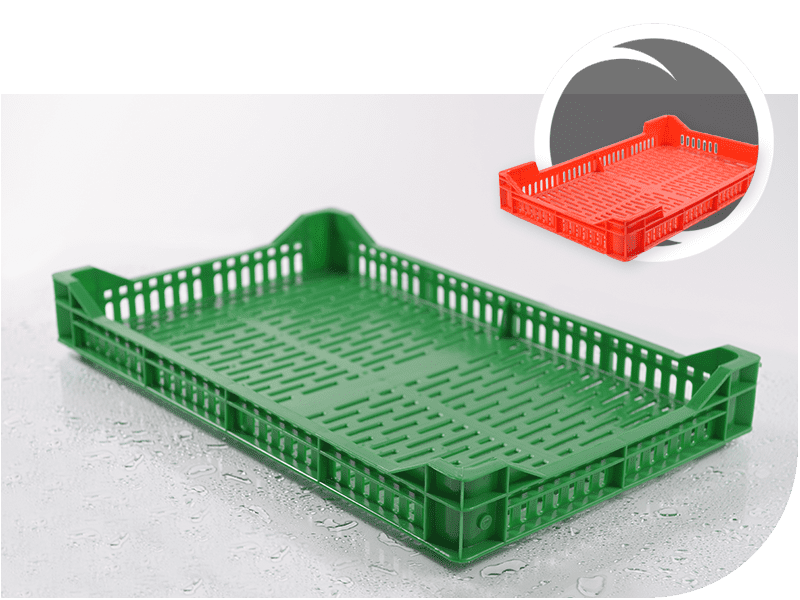 In its production program, company Jupiter Komerc produces holandez(crates) from high-density polyethylene(HDPE) for berries.
Our holandez are made of original high-density polyethylene(HDPE) in controlled technological procedures and are used for raspberries, blackberries, blueberries, strawberries, etc.
Holandez are made in different colors which are desired by our customers and have all health analyses for product correctness that comes in touch with food.
RANGE OF PRODUCTION
400gr
500gr
Holandez are available in 5 different sizes
Purpose
Holandez – plastic crates for fruit
1000000
PRODUCTION CAPACITY OF HOLANDEZ
We earned their trust
Our proud clients