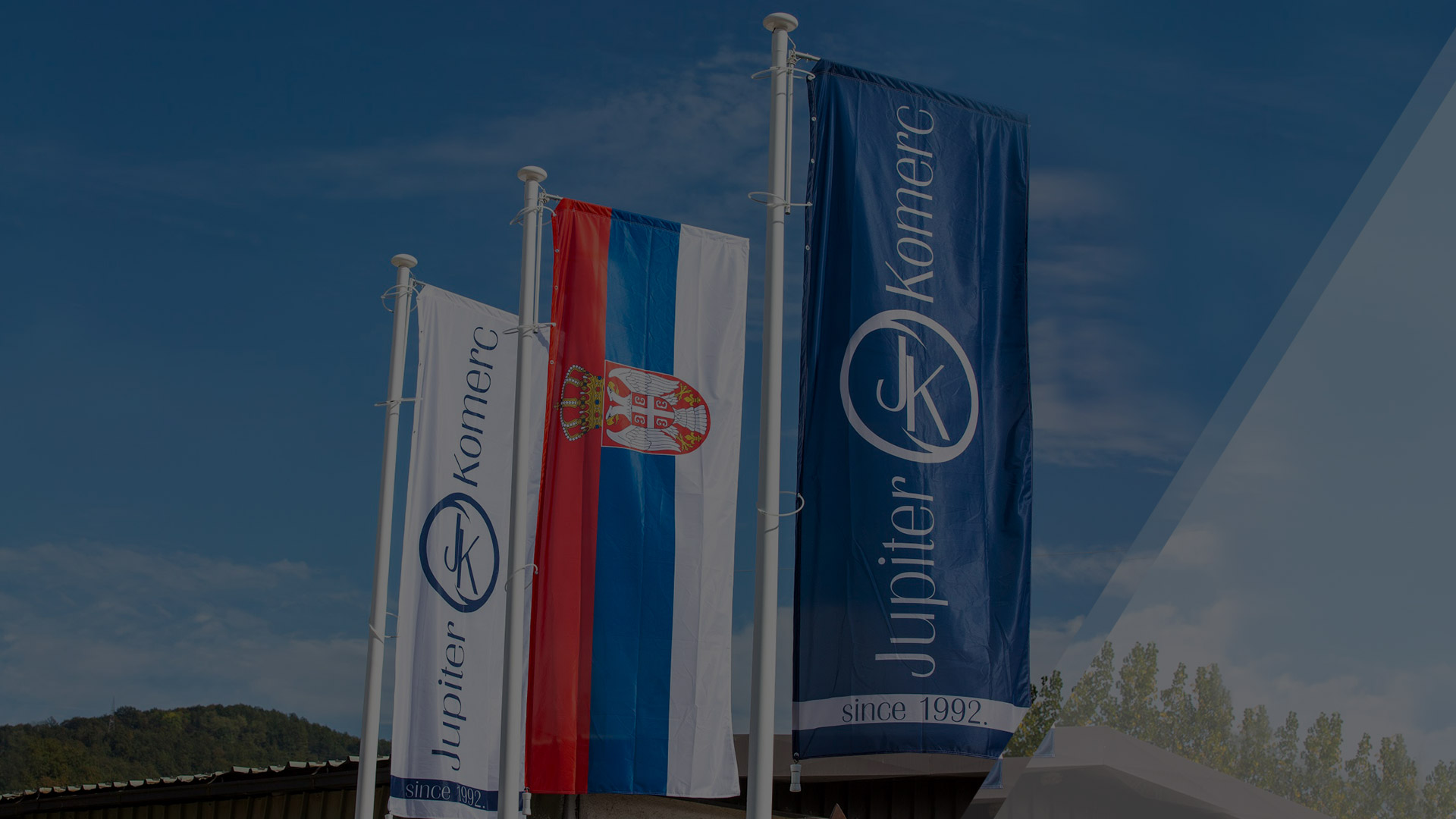 Jupiter Komerc
Specialized company for producing plastics.
Producing PET preforms, caps, and holandez.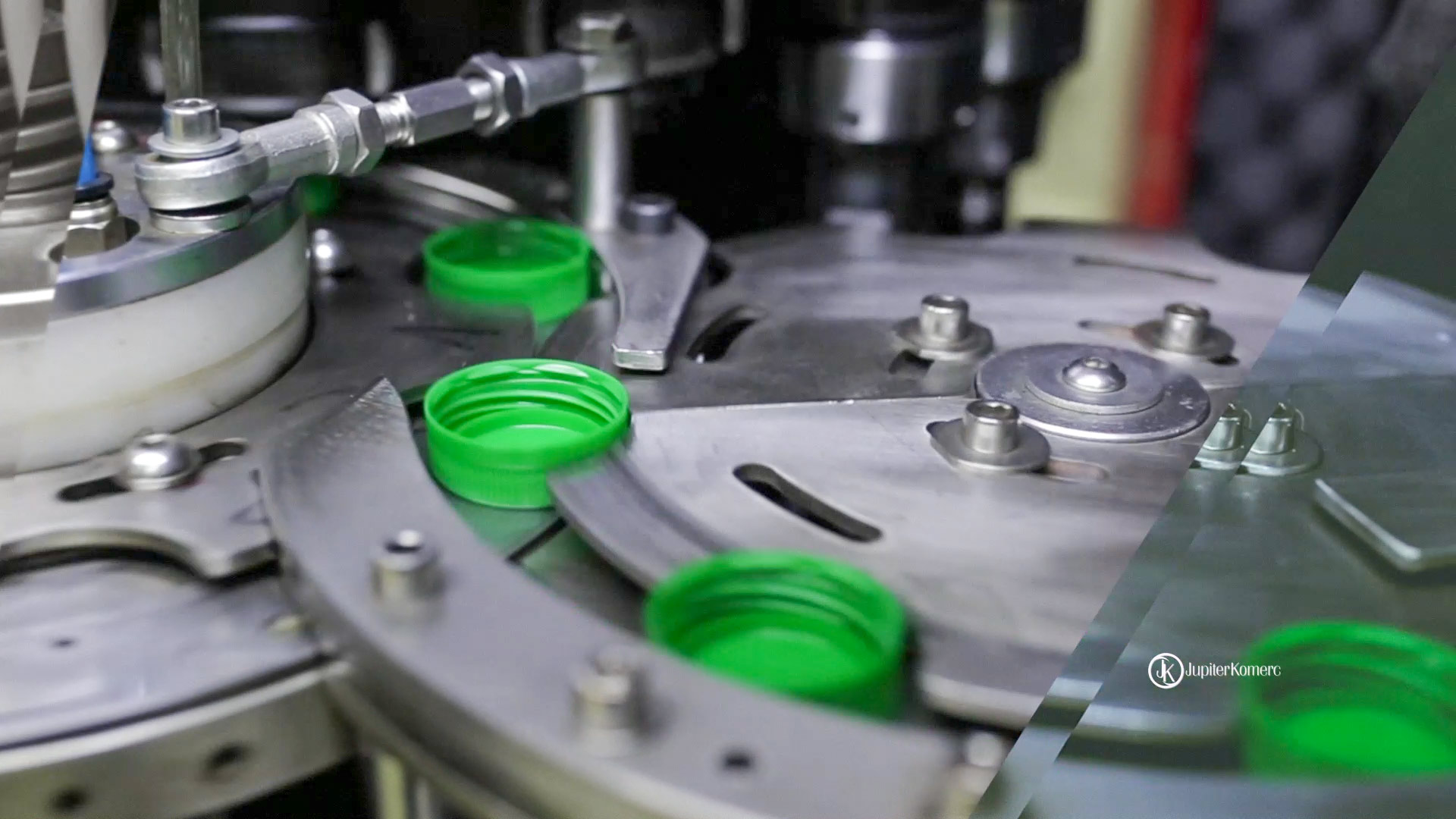 Plastic caps

The one-piece cap of 38mm neck which suits PET bottles gives tight closure. Designed for still water, refreshing non-alcoholic beverages, milk, and dairy products.
Jupiter Komerc D.O.O.
Jupiter Komerc d.o.o. is a private Serbian company, specialized in producing plastics. With business activities started in 1992. in Arilje, West Serbia.
The company is engaged in producing preforms of polyethylene terephthalate(PET), producing plastic caps for PET bottles, producing holandez for berries, distributing protective gloves and PET material.
Read more
28
YEARS OF SUCCESSFUL BUSINESS
45500000
PRODUCTION CAPACITY OF PREFORMS
96000000
PRODUCTION CAPACITY OF CAPS
1000000
PRODUCTION CAPACITY OF HOLANDEZ
Producing of plastic packaging
Jupiter Komerc is a company with many years of experience in the area of production of plastic packaging which more than 20 years tend to fulfill needs for their customers.
Production program
Jupiter Komerc D.O.O.
Our vision is to become undisputed leaders on the market and synonym for a company that always sets higher standards in quality product area!
Work gloves
We distribute work gloves.
Gloves for fruit picking, for work in cold, of polyamide with or without PVC dots.
Universal, coarsely knitted gloves of polyamide for dry area.
Good resistance to abrasion and protection from cold.
Work gloves – see product
PET material
We distribute PET material.
Polyethylene terephthalate or PET is a raw material usually used for PET preform production of which later it becomes PET bottles intended for filling with water, refreshing drinks, milk, and dairy products.
Where does recycled packaging go?
Packaging waste represents material that is used in producing cycle so consumer goods can be packed and transported.
What happens with packaging when we use its content?
It usually ends like waste the moment we empty its content or when certain bought goods unpack. Sorting and disposing of packaging waste which is then recycled mostly depends on responsible citizens and few companies who collect waste.
In Serbia more than 80% of waste end in wild dumps- in 2017. only 20% of the packaging was recycled.
"Since its establishment, the company follows the same principle- to become better every day in fulfilling the need of its customers. To reach that, we constantly improve yhe quality of our products. Thanks to that company gain more new customers who recognize our value."
- MILADIN PEĆINAR
Director
They gave us their trust.
We are proud of the results we made, also on a big number of loyal and regular clients with who we are more than business associates.